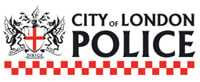 In a relatively short space of time City of London Police's Intellectual Property Crime Unit has stamped its mark on the online piracy space in a way few other organizations have managed.
Since its official launch in September 2013 the unit has tackled online copyright infringement from a number of directions including arrests, domain seizures and advertising disruptions. PIPCU has shut down several sports streaming and ebook sites plus a large number of proxies.
In June 2013 when the Department for Business, Innovation Skills announced the creation of PIPCU, Viscount Younger of Leckie noted that the Intellectual Property Office would provide an initial £2.56 million in funding to the unit over two years.
However, this funding was allocated on a temporary basis and was set to expire in 2015, a situation which prompted the Prime Minister's former Intellectual Property Advisor Mike Weatherley to call for additional support.
This morning the government confirmed that additional funding will indeed be made available to PIPCU enabling it to operate until at least 2017.
Speaking to the national crime unit at the Anti-Counterfeiting Group Conference in London, Minister for Intellectual Property Baroness Neville-Rolfe said that PIPCU would be boosted by £3 million of funding from the public purse.
"We've seen significant success in PIPCU's first year of operation. This extra support will help the unit to build on this impressive record in the fight against intellectual property crime, which costs the UK at least £1.3 billion a year in lost profits and taxes," Baroness Neville-Rolfe said.
"With more money now being invested in ideas than factories or machinery in the UK, it is vital that we protect creators and consumers and the UK's economic growth. Government and industry must work together to give long-term support to
Article source: http://feed.torrentfreak.com/~r/Torrentfreak/~3/ZhOaUzl54Tc/