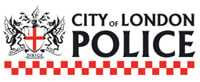 For a year, City of London Police have been working with the music and movie industries on initiatives to cut down on the consumption of pirated content online.
Operation Creative employs a multi-pronged approach, seeking to educate consumers while making life difficult for sites that operate unlicensed services.
Many unauthorized sites generate revenue from advertising, so the Police Intellectual Property Crime Unit (PIPCU) informs potential advertisers on how to keep their promotions away, thus depriving sites of cash. Another key aim is to stop users from getting the impression that pirate sites have "big brand" support when household names are seen advertising.
Today, PIPCU officially announced the launch of another angle to their ad strategy. As reported by TF in April, police are now placing their own ads on pirate sites to warn users that the site they're using has been reported.
"This new initiative is another step forward for the unit in tackling IP crime and disrupting criminal profits," said Head of PIPCU, DCI Andy Fyfe.
"Copyright infringing websites are making huge sums of money though advert placement, therefore disrupting advertising on these sites is crucial and this is why it is an integral part of Operation Creative."
Sample police ad
As shown below, the BBC has published a PIPCU-supplied screenshot of how the ads look on an unauthorized MP3 site known as Full-Albums.net.
In our tests we couldn't replicate the banners, despite dozens of refreshes, so it's possible the site took action to remove them. Needless to say, we did see other advertising, and very interesting it was too.
Ironically, by clicking album links on Full-Albums we were presented with ads from BearShare, a music service that struck deals with the RIAA in the last decade. As can be seen from the
Article source: http://feed.torrentfreak.com/~r/Torrentfreak/~3/Mc8hMgiIF1k/